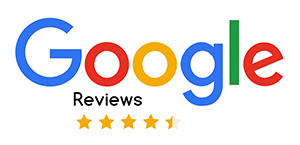 View On Google Maps
★★★★★
Recently sold my property through Steven Oates and I have to say they were fantastic. Jack Wall and the rest of the team made the process feel easy and professional whilst being friendly and approachable. Would highly recommend them.
★★★★★
Straightforward, easy sale through Steven Oates. Lisa is brilliant and even worked her days off to help with the sale.
★★★★★
Sam took fantastic photos of my property and was professional, responsive and informative throughout the entire selling process. I can highly recommend the team at Steven Oates. They do a great job.
★★★★★
We have just brought our first house with Steven Oates! Lisa and her team was friendly and very helpful throughout the process.
★★★★★
We have used a lot of Hertfordshire estate agents but Steven Oates were by far the most organised, helpful and supportive. Lisa was very friendly, professional, always responsive and kept things moving on both sides when needed. She helped us with all our questions and we felt full confidence in the sale from start to finish with her help. We'd happily recommend to anyone buying or selling in the area.
★★★★★
Great service for the duration of the selling process. Thanks to Lisa and team.
★★★★★
I highly recommend this company. Professional from beginning to end. Fast turn around and a pleasure to do business with.
★★★★★
Brilliant service from Lisa and the team from start to finish. I can thoroughly recommend Steven Oates for selling your home.
★★★★★
We recently bought a flat in Hertford. Lisa and the team were all extremely helpful and went out of their way to ensure a smooth transaction. A very professional company and nice people.
★★★★★
I recently sold my property through Steven Oates and was very impressed with their service and approachability. Especially Sam Dennison, who kept us updated throughout and went above and beyond our expectations to keep us and the buyers happy.
Would recommend to anyone in future.
★★★★★
I found a lovely little house through Steven Oates and they were helpful throughout with the purchase. Would recommend.
★★★★★
Lisa and the wider team at Steven Oates were fantastic throughout our sales process from start until the very end. We were very pleased with the pace of responses and professionalism throughout and I could 100% trust them throughout the sale to do the right thing in a very time bound manner all the way through. Definitely recommend them 100%.
★★★★★
Sold our house incredibly quickly!
★★★★★
Always professional and really helpful with keeping the house purchase process rolling.
★★★★★
We were very impressed with Sam our agent from Steven Oates who soled a tricky set of demands while remaining utterly professional.Thank you Sam and Steven Oates!
★★★★
They manage our apartment for us which enables us to get on with our lives unless there is an issue and then we have the email trail to deal with which can take longer than necessary.
★★★★★
We recently sold our family home through Steven Oates and they were fantastic to deal with from start to finish. Steve's valuation was spot on; he had the house on the market in days, and several offers on the table two weeks later. We completed three and a half weeks from accepting an offer - a record I believe! The team were exceptionally helpful and supportive. Thank you Steve, lovely Lisa, two Jacks, Sam and everyone at Steven Oates.
★★★★★
Great agent to deal with even when buying from a difficult vendor, always got back to me and extremely helpful, would thoroughly recommend.
★★★★★
Couldn't have asked for anything more for an estate agents. Lisa & Jack were amazing, they helped find us a new buyer within a very short timescale, kept us updated, were quick to respond to any emails and we knew they were always there if we needed anything.

Thank you for helping us move into our family home. If you need an estate agents, don't look anywhere else! Highly recommended.
★★★★★
We have been really impressed by Steven Oates's service as we recently sold our property. The relaxed and friendly attitude of the staff should not distract from the efficient and professional service we received. From our first contact and valuation with Steve, to our ongoing communication with Jack (one of them, although I'm sure the other was fab too), to our final detailing and support from Lisa, the whole team worked seamlessly and speedily throughout. We have no hesitation in recommending them. Many thanks to all the team ☺
★★★★★
I had such a great experience with Lisa from Steven Oates. She made the house buying process so easy, especially when it seemed to take ages for solicitors to talk to one another I knew I could always go to her and would get a sensible and helpful answer straight away. In a few years when I sell I will defo use Steven Oates again after this experience.
★★★★★
We sold our house with Steven Oates earlier this year. Sam has been fantastic from finding us finding a buyer and then managing through a few bumps to completion. He was always available and quick to respond, in his absence, the team knew the account and were able to help. Can't recommend them enough.
★★★★★
Sam, Lisa and Jack at Steven Oates were simply excellent at marketing and selling our property. They were always available and kept us fully informed at every step during the process and helped take much of the stress out of moving home. Brilliant professional service.
★★★★★
Swift responses at all times. Happy to use again.
★★★★★
We put our house up with Steven Oats in October 2020 and in less than a week Lisa and Sam (Hertford branch) had a buyer for us. The rest of the sale went through equally easily and quickly. Lisa and Sam were always extremely professional and responsive and they had unending patience with me anxiously waiting for the sale to complete.

We saw other agents in Hertford who significantly undervalued our property. Looking back at the whole moving process, picking Steven Oats was a fantastic decision and one that has enabled me to type this from our lovely new home.
★★★★★
The team at Stephen Oates did a fantastic job helping us secure our first home. Lisa in particular made sure we understood what was going on at all times, and facilitated conversation between everyone involved. Their hard work definitely made the process go as smoothly as possible, and I'd recommend them to anyone.
★★★★★
I recently sold my house through Steven Oates the whole team are very professional and helpful but Lisa was fabulous from the beginning to end and she could not do enough for us.. So thank you !
Definitely would recommend Steven Oates ⭐️⭐️⭐️⭐️⭐️
★★★★★
Steven Oates were amazing from start to finish in selling our house in Hertford. Lisa and the team were pro-active and responsive throughout the process and we would definitely recommend appointing them as sales agents.
★★★★★
During most of 2020 I had the unpleasant situation of trying to sell my father's house in Hertford after he passed away with Cancer. I live outside of Great Britain so as you can imagine this wasn't easy... Not only were Steven Oats Estate Agents on hand every step of the way, but their compassion, professionalism and attention to detail were unbelievable. The full asking price was met within a week of it being advertised (May 2020) and the whole process was as stress free as anyone could ever ask for especially at such a difficult time. Lisa Purdy deserves a special mention for being there every step of the way and I can't recommend this business and it's staff more highly.. Thanks again Steven Oats for such a perfect special service. Anton Gray
★★★★★
I've used Steven Oates to sell several properties over the years and they have always delivered. The staff are always professional and can be relied on to sell your property. As far i am concerned Steven Oates are the go to estate agents for property sales in Hertford.
★★★★★
If Carlsberg made estate agents...

I was absolutely delighted with the service we received from the team at Steven Oates. From the very start they were highly responsive and engaging and made the complex and stressful process of selling and buying a house very straight forward. I could not recommend their team any higher.

I must leave a special thanks for Lisa, she was incredible throughout the process and would always go the extra mile for you no matter what, she even helped us post completion.
★★★★★
Absolutely fantastic service, especially Jack. He went above and beyond in helping us with purchasing our house as a part of a large chain and we cannot recommend enough.
★★★★★
Always excellent service from Steven Oates . They always find good tenants
I am dealing with them for last 5 years .They are truly professional
★★★★★
Did a great job selling mother in law's house when others failed.
★★★★★
Completed my purchase in the last couple of days. Lisa was with me all the way from viewing to completion. A thoroughly professional service throughout, and one that I would highly recommend. Thank you.
★★★★★
Steven Oates were an instrumental part to us selling and buying and Colin was focussed and helpful at every stage. I would have no hesitation in recommending them to friends! Thanks Colin and the team!
★★★★★
Andy makes the best bacon sandwiches
★★★★★
Lisa came and did a valuation on my house. She was punctual, very friendly and professional. She emailed my valuation across on the same day. It was a divorce settlement valuation not for selling my house, but Lisa gave me the same professional service. She also called me to ask how everything was going ! I would definitely recommend these Estate Agents. If I called and left message, the message got passed across and a call would be returned the same day. Thank you very much Lisa, you made a stressful situation calm !
★★★★★
Great customer service all round from the whole team but Jack and Sam in particular really helped us with getting the sale over the line.
★★★★★
Complete professional service.
During a potentially difficult purchase Lisa and Steven remained calm and dealt with a very difficult seller.
Lisa kept us informed at every step and kept the sale on track.
Highly recommended
Amanda
★★★★★
Lisa and the team at Steven Oates offered a brilliant service throughout the process of our home move. Lisa was dedicated to getting the selling and buying process completed swiftly during these challenging times. I would highly recommend Lisa and the team!
★★★★★
We recently moved away from Hertford through lockdown with a long chain. I honestly don't think we would have moved if Lisa hadn't been involved. Highly recommend Steven Oates if you are buying or selling in Hertford.
★★★★★
Recently had the pleasure of dealing with Lisa at Steven Oates. She sold us our first home, which will also be the home we raise our children in.
Everything went really smoothly and, most impoartantly, Lisa kept all communication flowing freely and all (minor) disputes were resovled without any issue. Highly recommend Steven Oates (especially if Lisa deals with you!)
★★★★★
I have recently sold my property with Steven Oats and I have to say my experience with them from start to finish has been absolutely brilliant.
Lisa purdy in particular was fantastic, apart from being extremely professional and responsive, working until all hours including evenings and weekends to ensure the sale progressed smoothly Lisa was extremely understanding to sensitive situations and dealt with it in a lovely personal way that made me feel so reassured.
I can highly recommend this firm to anyone looking to buy or sell a property.
★★★★★
We are extremely happy for the service provided by Steven Oats Estate Agents Hertford. We purchase the property though them and now we just sold it though them. Both times they were very helpful and always on top of the process dealing with both parts.
★★★★★
Many thanks to Jack and the rest of the team at Stephen Oates for getting the sale of my property over the line.
★★★★★
Steven Oates recently dealt with the sale of our house, they went above and beyond to make sure the sale went through. I feel they exceeded our expectations in the service they delivered. We would definitely recommend them, thank you very much :-)
★★★★★
I have recently sold and bought my house through Steven Oates and was delighted with the process from start to finish. Sam was keeping me posted at all points. Would not go to anyone else - Recommend highly!
★★★★★
Excellent service from the team at Steven Oates - Would recommend to all friends and family. Special thanks in particular to Sam, Lisa and Steve who made sure I was updated at all stages! Thank you!
★★★★★
A class service from the sales team at Steven Oates. Would recommend to anyone.
★★★★★
Having recently bought a house and sold one through Steven Oates, I can not recommend them enough. They are always available to talk to and even seemed to sort out parts of our chain they were not responsible for. Special thanks to Steve and Jack and wouldn't hesitate to use you guys again.
★★★★★
Highly recommend, best in town
★★★★★
Steven Oates as a company are very professional, approachable and friendly and I thought the process from start to finish of my rental tenancy went smoothly. Highly recommend them as the best estate agents in the Hertford area.
★★★★★
Dropped in to let them know I'm looking for somewhere to buy, Lisa was really helpful and friendly
★★★★★
Would highly recommend Steven Oates Lettings. 10/10!
★★★★★
Jack and the team at Steven Oates worked incredibly hard to sell our house and continue to get us through a tricky move. We found them professional, understanding and always willing to go the extra mile to get the move sorted. We would not hesitate to recommend them or use them again ourselves. Thank you.
★★★★★
Steven Oates Lettings have been an absolute delight. Helping me find my new home was so easy and not as stressful as it has been in the past! Highly, highly, highly recommend!!! Thank you to the team.
★★★★★
Great agents very professional and helpful
★★★★★
Having recently purchased a property through steven oates - i received a first class service from jack and sam from start to finish.
Would recommend to anyone - best estate agent ive ever dealt with. Thank you!
★★★★★
Once again Sam Collins has been a breath of fresh air when helping this time with my daughters purchase. If you ever just need an honest opinion or some property advice, I advise you give him a call.
★★★★★
Wonderful experience with Stephen Oates estate agents in Hertford. Jasmine was the perfect person to show us around the available properties to suit our needs. So friendly and informative. Thank you for everything.
★★★★★
Professional and friendly. We sold with them and had a few problems with the chain but everyone was very supportive. We worked a lot with Sam Collins and Jack Wall, who both have a totally opposite approach to everything but it works. Always there if I had a panic!
★★★★★
If you need an estate agent or a letting agent this is the place to go. Lettings team are the best !
★★★★★
Brilliant experience working with the team, reassuring, honest and 'on it' in regards to the progress and process. We are in are Dream House thanks to Jack and Sam in the Sales team - thank you 😊
★★★★★
Excellent service. Professional team. Would definitely recommend.
★★★★★
Dear Steve you have gone above and beyond, from valuation to completion, you're a star!
★★★★★
I recently purchased a flat through Steven Oates and dealt with Ginny Oliver who was extremely helpful throughout. Being a first time buyer, any questions I had, Ginny was quick to respond and explained everything clearly. Will definitely be using them again when I'm next looking to move.
★★★★★
I sold my house and bought my flat through Steven Oates and I am delighted with the service I received. They were very professional and friendly, went to a lot of trouble, and were always ready with help and good advice. I would certainly recommend using them
★★★★★
A***** service delivered by Jack Wall. He was clear and concise with all the information he provided to me and was extremely efficient. Thank you
★★★★
It is clear that Steven Oates know their market extremely well. They found our buyer quickly. Ginny and Steve saw us through a long winded sale and purchase but got us there in the end. Thank you very much.
Mr and Mrs B - Hertford
★★★★★
Great support and service through a difficult purchase. Got there in the end thanks to Steven Oates. Highly recommended.
★★★★★
I couldn't be happier with the service received from Sam and Steve @ Steven Oates. They have really been on the house move journey with me and put up with all of my questions and panics during the process. Would highly recommend.
★★★★★
An absolutely superb service. We both bought and sold a house through Steven Oates and despite some fairly complicated problems due to a burst pipe at one of the properties, the process was guided very expertly to completion. We dealt mainly with Ginny Oliver who was exceptional. She is very calm and professional and a genuine delight to do business with.
★★★★★
Ginny Oliver at Steven Oates in Hertford is excellent. We bought and sold our house with Steven Oates and we were very impressed with Ginny.

Ginny is exceptionally organised, kept in regular contact, continually chased solicitors throughout the chain to keep things moving and enabled us to exchange and complete within tight timescales. Ginny kept us reassured throughout and we would highly recommend her!
★★★★★
An Excellent service from the Ware office and in particular Jack Oliver.
The enthusiasm shown by Jack and the team at Ware was unbelievable.
I can't recommend them enough in the professionalism in handling the sale of my house, and getting the correct people to view and not accepting time wasters!
★★★★★
Great service from both the sales and lettings departments. The only agent to choose in Hertford
★★★★★
What a breath of fresh air in estate agency. Thoroughly professional on every level from start to finish. Friendly staff and great local knowledge and know how. Best in Hertford !
★★★★★
The best agents in Hertford and Ware!.
Highly recommended .
★★★★★
Excellent agency, great staff and very helpful. After having sold and purchased properties in the past with many different agencies, these guys certainly go above and beyond and you can definitely see the difference when dealing with them. Also special mention to Ryan Leber the branch manager who really helped to find the my perfect place and when the buyer of the house I was selling pulled out at the last minute he was also able to find a new buyer very quickly with the same terms!
★★★★★
We have just completed the sale of a property via the Steven Oates Ware office. From our first contact with Ryan Leber we were impressed with both his friendliness and professionalism. Through the whole transaction communication has been excellent. Any query was followed immediately and his liaison with the buyers and our solicitor could not be faulted. Ryan and his very pro active team always took the time to follow up any action to ensure we were satisfied with the outcome. Not only was their service great, the marketing of our property was fantastic which led to us selling at a price we were very happy with. We would certainly recommend Steven Oates in Ware to any potential seller and buyer.
★★★★★
Working with Jack Ruby has restored by faith in estate agents! Buying the house of my dreams was supposed to be a smooth and quick process. Unfortunately, there were a number of hiccups along the way yet Jack remained calm, professional and patient with me and I'm sure it was these attributes that kept the Vendor confident the house sale would eventually reach completion. Jack's communication was excellent throughout and I can't rate him highly enough - thank you Jack!
★★★★★
Thank you to Stephen and all the guys at Steven Oates, we visited a few Estate Agents in Hertford before deciding which one to use for the sale of our flat, the expertise and professionalism are second to none, they communicate well, keep you up to date without having to chase them. Would definitely use this company again and highly recommend them. Although we had a few problems our end which could have jeopardised the sale they kept all parties well informed and aided in a smooth transaction.
★★★★★
Excellent service throughout the whole selling process. Your communication kept me regularly up to date of all viewings and feedback and I appreciated your pro-active stance in chasing up tardy solicitors.
Thank you all very much.
★★★★★
A slick, professional service from friendly staff.
★★★★★
I sold my property through Steven Oates in Ware....the agent I dealt with in particular was Ryan Leber. He was professional throughout the process and the rest of the team who also assisted him were on the mark too. Got a good price for our property and they helped ensure the process was smooth. Would recommend them as an agency to work with in Ware.
★★★★★
Would only ever use Steven Oates, Mason always kept us up to date with process and made it stress free.
★★★★★
I would thoroughly recommend Steven Oates, they are professional, friendly & have excellent market knowledge
★★★★★
When selling my property stevens service was impeccable, he kept me in the loop throughout the process and managed to sell it in the time period before I moved location. Would thoroughly recommend them to anyone on both letting and sales.
★★★★★
I don't usually do reviews but after selling a property and buying another one through Steven Oates, I really can't praise them highly enough in handling both transactions. In particular, I must commend Mark Pesci of their Hertford Office, who was efficient, polite, knowledgeable and attentive, and due to his experience both properties proceeded without a hitch. He even managed a particularly inept solicitor who was jeopardising my sale. Thank you Steven Oates!
★★★★★
Mark Pesci is one of the very best estate agents I have met. Though our purchase could sadly not be completed he was consistently informative, caring and honest. I would not hesitate to buy or sell through Steven Oates.
★★★★★
We bought our house through Steven oates and were thoroughly impressed. Mark was exceptional and the service was always professional. I will use them again if we sell.
★★★★★
Great team to work with, couldn't fault them. I've dealt with many Estate Agents and it's usually an absolute chore, but these guys were helpful from start to finish.
★★★★★
Sam Andrews has changed the stereotypical view of individuals in this industry. He is a true credit to Steven Oates. Always on time, professional, with a smile and a solution rather than a problem, he has made my life as a landlord child's play. He listens and takes on board my preferences (me being particularly fussy makes this not an easy task!) and has consistently sourced the best tenants for me. He is a genuine pleasure to work with.
★★★★★
I have used this business for many years now and their service is excellent. If any issues regarding the property occur they deal with them straight away which means I don't have any hassle with the tenants. They seem to have an expert on all matters which gives me great peace of mind. Highly recommended.
★★★★★
A couple of months ago we completed a house move that had several challenging issues over a stressful 10 months. Early on Jack Wall at Steven Oates far surpassed the level of service we anticipated, and this was maintained throughout. Jack worked tirelessly, often getting involved on days off and going well beyond what we expected, chasing and at times managing the chain below. We were regularly updated in an efficient and professional manner.
On the odd occasion that Jack was absent the service levels were maintained through Lisa Purdy and Sam Dennison.
We would have no hesitation in recommending them for your house transaction.
★★★★★
I wish I could add several more stars!! From start through to completion, this team has been nothing short of outstanding. I'd like to name Lisa & Jack particularly who have gone far over and above what we'd have expected, ensuring all necessary parties are connected, enabling the transaction to go though successfully. We couldn't be more grateful and would highly recommend this Estate Agent.
★★★★★
Lisa was really helpful with our purchase of a home. Always responded to emails quickly and went the extra mile.
★★★★★
Best Estate Agents in the county! Lisa Purdy and Sam Dennison went over and above to make sure everything went through with our most recent purchase, With all house moves comes hidden challenges, ours more so than most but this was all taken is Lisa Purdy's stride who supported us throughout the entire process and kept us updated throughout. would recommend to anyone thinking of buying or selling!
★★★★★
Steven Oats gave us great advice on every step of our Lettings journey. This was the first time I was renting and being very overwhelmed (and may I say tricked) by a lot of estate agents, Steven Oats were the first ones to give me honest advice which lead to my tenancy with them. From the get go, their communication has been great and I have had no issues trying to get more information from them. I have had everything set up for me regarding gas/ electric etc so I didn't need to chase anyone for anything. The condition of my flat when I moved in was great and I have not had to log anything with them so cannot comment on how quickly things are resolved at the moment but if I get to that stage I can update my review. When I first moved in they provided an itinerary of every room with pictures to highlight existing damages and issues. I was able to add anything that was missed so it took a great deal of pressure off myself to have evidence of the flat condition as a supporting document for when it's time to leave. Overall I have had no issues at the start of my lettings journey and have no reservations for the future.
★★★★★
Recommend if moving across the country to London.

A very smooth experience so far. Living outside of London had restricted my partner and I's ability to physically view properties. Steven Oates were the only estate agents in Hertfordshire willing to conduct a virtual viewing, which quite frankly shocked us given COVID-19 is still very much active.

The viewing was detailed and we were given as much time as we needed to view. Further to this, Steven Oates worked on a first come first served basis for the property, meaning we were not pressured into a rental bidding war which has commonly been the case in our 6 month search.

We required a fast turnaround and Sophie from Steven Oates kindly accommodated for this.

We are two weeks into our tenancy and can only share a positive experience.

A long term review will follow.
★★★★★
Communication and feedback with the property manager was superb! Every bit of info required was provided and assistance from inquiries stage to moving in was excellent.
★★★★★
great service thank you :)
★★★★★
We sold our house with Stephen Oates and they were so efficient and helpful, very organised co-ordinating our viewings and open day and keeping us up to speed. The chain caused a few frustrations in the sale process and we were so glad that the team were there to support us. They helped reduce our stress on several occasions, chasing up queries when we were struggling to make headway and generally helping to move the process along. They were always available to help and total pleasure to deal with - they really looked after us, thank you!
★★★★★
Completely professional experience from start to finish. Jack & Steve couldn't have been more helpful and made the entire process seamless. Highly highly recommend!
★★★★★
Amazing service and friendly, helpful staff, would recommend.
★★★★★
We saw a number of properties across a period of time with Steven Oates. We found Sammy was particularly helpful, and an absolute gent to deal with. When we finally found the house of our dreams, Lisa was influential, and proactive in getting our purchase over the line! We would definitely recommend Steven Oates.
★★★★★
From start to finish, Sam, lisa and Jack were excellent agents, great communications and made the entire stressful experience that little bit more bare able!
★★★★★
Excellent service particularly from Lisa who really went the extra mile for us. She kept us well informed throughout the process and used her contacts to keep things moving when there were issues.